Management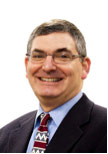 Neil Seiden
Managing Director
Asset Enhancement Solutions, LLC ("AES")
neil.seiden@assetenhancement.com
Mr. Seiden is a CPA with over 25 years experience in both public and private accounting. Mr. Seiden served as the CFO of companies with annual sales ranging from $5M to $90M. Industry experience includes manufacturing, distribution and service businesses. As the CFO of a NYC based manufacturing and Distribution Company he orchestrated a turnaround in a single year from a loss of $1.7M to break-even. He also refinanced the Company's senior debt, raised both equity and mezzanine debt and sold off a division to raise cash. Prior to this, he was the Controller of a $90M aerospace parts manufacturer where his successful pricing negotiations with Boeing led to a dramatic turnaround and consecutive years of record earnings.
In November 2003, Absolute Values Funding ("AVF") was merged with AES after the untimely passing of Dennis Garabedian, a retired Ernst & Young Partner who had founded AVF in 1997. AVF successfully arranged debt and equity financing for many businesses through its large network of capital sources.
Mr. Seiden began his career at KPMG after graduating Summa Cum Laude from Boston University with a BS in Accounting. Mr. Seiden is a member of the Beta Gamma Sigma Honor Society. He is on the Board of Directors of the Long Island Chapters of the Institute of Management Accountants and the Turnaround Management Association. Mr. Seiden is also on fundraising committees for the Community Development Corporation of Long Island.

Doug Asofsky
Director
Asset Enhancement Solutions, LLC ("AES")
douglas.asofsky@assetenhancement.com
Mr. Asofsky is a nationally recognized expert in SBA lending and is a frequent speaker on the subject of business financing.
Mr. Asofsky has been in the banking and lending industry for 40 years. He began his career with the United States Small Business Administration (SBA) in 1973 where he became an expert in SBA lending. In 1985, Mr. Asofsky joined Citibank where he held various senior level positions for 26 years. At Citibank, Mr. Asofsky served as a Business Banking Director, Senior Vice President and & Regional Banking Director of Queens, Brooklyn and Staten Island. In 2008, he became the Senior Vice President and National Director of SBA Lending for the bank. Since retiring from Citibank in 2012, Mr. Asofsky has provided consulting services to a variety of local banks on small business lending.
Mr. Asofsky has received numerous awards that have acknowledged his many achievements. He has received the SBAs coveted Small Business Advocate of the Year and honors from the New York State Legislature.
Mr. Asofsky has served as Chairman of the Board of Directors of the Long Island Development Corporation (LIDC) for the past 17 years. The LIDC is Long Islands leading non-profit economic development organization. He has been active in national organizations such as the National Association of Government Guaranteed Lenders (national trade association of SBA 7A lenders), having served as the first Chair of the Region II Advisory Board. He currently serves on the National Board of Trustees of the American Kidney Fund which leads the nation in providing charitable assistance to dialysis patients. He also serves on the Board of Directors for the New York State Empire Zone Capital Corporation.
Mr. Asofsky has an MBA from Baruch College and an undergraduate degree from SUNY Buffalo.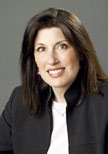 Janet C. Wolf
Managing Director
Asset Enhancement Solutions ("AES")
janet.wolf@assetenhancement.com
Ms. Wolf focuses on providing clients with a variety of advisory services such as Strategic Planning, Organizational Improvement and New Business Launches. Ms. Wolf also focuses on providing M & A advisory services including the preparation of Business Plans.
Ms. Wolf was an executive at three of the world's largest media companies for over 20 years. She was one of the top five executives at Bookspan, a $700 million direct marketing business which operated 40 consumer book clubs through traditional media and online, owned 50/50 by Bertelsmann and Time Warner. During the sixteen years Ms. Wolf worked at Bookspan, her roles ranged from catalog marketing and new customer acquisition, to media planning and buying, database marketing and profitability analysis, to managing a 140-person in-house creative agency as well as a 120-person telemarketing operation. She also managed extensive Market Research projects, Public Relations and Corporate Communications, Legal & Government Affairs and Human Resources for all 2,000 employees. Ms. Wolf was on the Executive Committee, and an integral player in driving a rapidly-changing business.
Prior to Bookspan, Ms. Wolf held New Product Development and Corporate Finance jobs at Time Inc, and Financial Planning jobs at CBS Broadcasting. She has an MBA from The University of Chicago and an undergraduate degree from Brown University. She is on the Board of Directors of the Direct Marketing Association of Long Island and is President of the Board of Directors of a prestigious recreational facility.