Management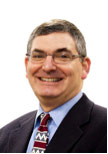 Neil Seiden
Managing Director
Asset Enhancement Solutions, LLC ("AES")
neil.seiden@assetenhancement.com
Mr. Seiden is a CPA with over 25 years experience in both public and private accounting. Mr. Seiden served as the CFO of companies with annual sales ranging from $5M to $90M. Industry experience includes manufacturing, distribution and service businesses. As the CFO of a NYC based manufacturing and Distribution Company he orchestrated a turnaround in a single year from a loss of $1.7M to break-even. He also refinanced the Company's senior debt, raised both equity and mezzanine debt and sold off a division to raise cash. Prior to this, he was the Controller of a $90M aerospace parts manufacturer where his successful pricing negotiations with Boeing led to a dramatic turnaround and consecutive years of record earnings.
In November 2003, Absolute Values Funding ("AVF") was merged with AES after the untimely passing of Dennis Garabedian, a retired Ernst & Young Partner who had founded AVF in 1997. AVF successfully arranged debt and equity financing for many businesses through its large network of capital sources.
Mr. Seiden began his career at KPMG after graduating Summa Cum Laude from Boston University with a BS in Accounting. Mr. Seiden is a member of the Beta Gamma Sigma Honor Society. He is on the Board of Directors of the Long Island Chapters of the Institute of Management Accountants and the Turnaround Management Association. Mr. Seiden is also on fundraising committees for the Community Development Corporation of Long Island.


Arthur Sanders
Director
Asset Enhancement Solutions, LLC ("AES")
info@assetenhancement.com
Arthur Sanders, CPA is a retired partner of Israeloff, Trattner & Co., CPAs, PC where he was a member of the Firm's Litigation and Valuation Consulting Group. He was ultimately responsible for client development and client relations by insuring client satisfaction with the Firm's broad range of services in accounting, auditing, tax, technology and management consulting. These responsibilities included working closely with attorneys as well as the Chief Executive, Financial Officers and Board of Directors of the client. Mr. Sanders had a diverse client list, which included companies in the fields of entertainment and communications, health care, construction, real estate and professional services.
As a CPA for over 30 years, Mr. Sanders has an extensive background in financial reporting and management advisory services related to client financing needs, management information, tax compliance, acquisition, sale, real estate conversion and public offerings.
Mr. Sanders' areas of expertise include budget and cost analysis, litigation support, business valuation, expert testimony, human resource management, financial planning and control. Mr. Sanders has been instrumental in overseeing client operations in the areas of budget, internal control, tax and estate planning and financial management.
Mr. Sanders served as President of the Hauppauge Industrial Association (HIA) for 3 terms and was made a Lifetime Board Member in 1998. He is a Past President of the Long Island Chapter of the Institute of Management Accountants and currently serves on its Board. He is currently Treasurer of the Miracle League of Long Island and Pet Peeves. Mr. Sanders previously served on the Boards of the American Kidney Foundation, Long Island Chapter of the March of Dimes, American Lung Association as well as several other charities.
Mr. Sanders is a member of the American Institute of Public Accountants and the New York State Society of Certified Public Accountants. Mr. Sanders has an undergraduate degree from Queens College.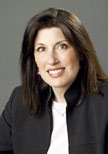 Janet C. Wolf
Managing Director
Asset Enhancement Solutions ("AES")
janet.wolf@assetenhancement.com
Ms. Wolf focuses on providing clients with a variety of advisory services such as Strategic Planning, Organizational Improvement and New Business Launches. Ms. Wolf also focuses on providing M & A advisory services including the preparation of Business Plans.
Ms. Wolf was an executive at three of the world's largest media companies for over 20 years. She was one of the top five executives at Bookspan, a $700 million direct marketing business which operated 40 consumer book clubs through traditional media and online, owned 50/50 by Bertelsmann and Time Warner. During the sixteen years Ms. Wolf worked at Bookspan, her roles ranged from catalog marketing and new customer acquisition, to media planning and buying, database marketing and profitability analysis, to managing a 140-person in-house creative agency as well as a 120-person telemarketing operation. She also managed extensive Market Research projects, Public Relations and Corporate Communications, Legal & Government Affairs and Human Resources for all 2,000 employees. Ms. Wolf was on the Executive Committee, and an integral player in driving a rapidly-changing business.
Prior to Bookspan, Ms. Wolf held New Product Development and Corporate Finance jobs at Time Inc, and Financial Planning jobs at CBS Broadcasting. She has an MBA from The University of Chicago and an undergraduate degree from Brown University. She is on the Board of Directors of the Direct Marketing Association of Long Island and is President of the Board of Directors of a prestigious recreational facility.